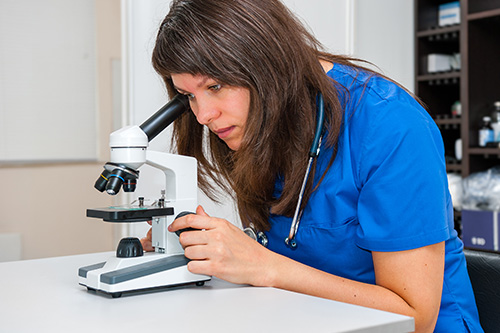 Our full state-of-the-art in-house lab enables us to perform a variety of diagnostic procedures without delay. The availability of fast, accurate results helps your veterinarian make informed decisions regarding the health and treatment plan for your pet. The ability to run blood work, urinalysis and other tests in-house is especially beneficial for critical cases when time is of the essence.
Laboratory testing also supports routine health screenings as part of your pet's wellness care, same day pre-anesthetic testing, and metabolic monitoring for chronic drug therapy,
For cases that need more advanced or specialized testing or specialist interpretation, we work with off-site reference laboratories and specialists.